Mann Holiner et al. - the 1920's
Mr. Gumm was not only a smart lawyer who was proving a good investment for me, he knew just where to look in the many cubbyholes and walk-up apartments of New York for song writers. The ones he came up with were a gifted husband-and-wife team, Mann Holiner and Alberta Nichols. They worked with Pearl and me night and day and they wrote, socko songs for me. Even on the train going into Washington they worked with us on the four numbers they had created for me. The numbers were "Washtub Rhapsody," "Dancehall Hostess," "What's Keeping My Prince Charming," and "You Can't Stop Me from Lovin' You."
Listeners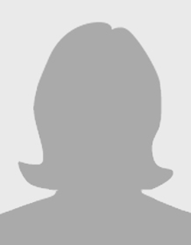 Notes
Ethel Waters worked on these songs with the song writers on a train bound for Washington.
---
Originally submitted by
Gill
on
Thu, 30 Apr 2015 16:04:08 +0100
Approved on
Sat, 26 Sep 2015 11:52:22 +0100