Lady Lyttelton in London, England - 3 June, 1808, at night
We went to the Opera last night (to-night being Whitsun-eve), and it was a new one, the music rather pretty; inside our box we had our usual visits from Lord Temple and Willy Ponsonby, both of whom are so regular, I can hardly help laughing when they come in, like clockwork figures of fat and lean.
cite as
Sarah Spencer Lady Lyttelton, Letter from Lady Sarah Spencer to her brother, the Hon. Robert Spencer, 4 June 1808. In Hon. Mrs. Hugh Wyndham (ed.), Correspondence of Sarah Spencer, Lady Lyttelton 1787–1870 (London, 1912), p. 16. https://led.kmi.open.ac.uk/entity/lexp/1540910523882 accessed: 9 February, 2023
Listeners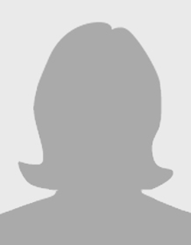 Lady Lyttelton
Governess to Queen Victoria's children 1842-50, Lady of the Bedchamber 1838-42
1787-1870
Notes
Lady Sarah Spencer married William Henry Lyttelton on 3 March 1813, after which she was known as Lady Lyttelton. He succeeded his half-brother as 3rd Baron Lyttelton in 1828.
---
Originally submitted by
lcc5
on
Tue, 30 Oct 2018 14:42:04 +0000
Approved on
Tue, 06 Nov 2018 12:49:14 +0000