Lady Lyttelton in Wimbledon - 7 July, 1809, in the morning
Friday morning was all taken up with masters, and what with singing myself hoarse and drawing myself blind, and listening to Gin's twanging and strumming her passages on the harp and piano till I was near deaf, I got finely tired by four o'clock, and settled myself on a great chair in my salon, reading "The Shipwreck," a poem you perhaps know, by Falconer, a sailor, which I had long wished to read.
cite as
Sarah Spencer Lady Lyttelton, Letter from Lady Sarah Spencer to her brother, the Hon. Robert Spencer, 8 July 1809. In Hon. Mrs. Hugh Wyndham (ed.), Correspondence of Sarah Spencer, Lady Lyttelton 1787–1870 (London, 1912), p. 75. https://led.kmi.open.ac.uk/entity/lexp/1541417064668 accessed: 30 September, 2023
Listeners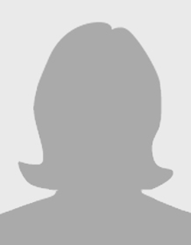 Lady Lyttelton
Governess to Queen Victoria's children 1842-50, Lady of the Bedchamber 1838-42
1787-1870
Notes
Lady Sarah Spencer married William Henry Lyttelton on 3 March 1813, after which she was known as Lady Lyttelton. He succeeded his half-brother as 3rd Baron Lyttelton in 1828. 'Gin' refers to her younger sister, Georgiana Spencer (1794-1823).
---
Originally submitted by
lcc5
on
Mon, 05 Nov 2018 11:24:25 +0000
Approved on
Tue, 06 Nov 2018 12:57:08 +0000