Lady Lyttelton in Wimbledon - 24 October, 1809
The three dismal bells of Wimbledon Church have been ringing their doleful ditty in your honour, my Bob. It is lucky for your credit that you were not born on the 25th, for that would be to-morrow, and nobody could tell whether they rang for you or King George; to-morrow being the famous jubilee day, which is to crack all the bells in the empire.
cite as
Sarah Spencer Lady Lyttelton, Letter from Lady Sarah Spencer to her brother, the Hon. Robert Spencer, 24 October 1809. In Hon. Mrs. Hugh Wyndham (ed.), Correspondence of Sarah Spencer, Lady Lyttelton 1787–1870 (London, 1912), p. 84. https://led.kmi.open.ac.uk/entity/lexp/1541418638119 accessed: 3 December, 2023
Listeners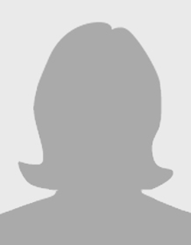 Lady Lyttelton
Governess to Queen Victoria's children 1842-50, Lady of the Bedchamber 1838-42
1787-1870
Notes
Lady Sarah Spencer married William Henry Lyttelton on 3 March 1813, after which she was known as Lady Lyttelton. He succeeded his half-brother as 3rd Baron Lyttelton in 1828.
---
Originally submitted by
lcc5
on
Mon, 05 Nov 2018 11:50:38 +0000
Approved on
Tue, 06 Nov 2018 13:08:18 +0000