Margaret Lindsay et al. in London, England - late May, 1810
We are in the first burst of curiosity and observation just now, examining our Irish cousinade—Mr. Lindsay, Lady Eleanor, and Margaret and Louisa, their two daughters; they arrived among us last Friday, so we have had leisure to become very well acquainted. […] We have taken Margaret to the opera and Louisa to the play; they were delighted both of them, but don't seem anxious to go out any more.
cite as
Sarah Spencer Lady Lyttelton, Letter from Lady Sarah Spencer to her brother, the Hon. Robert Spencer, 31 May 1810. In Hon. Mrs. Hugh Wyndham (ed.), Correspondence of Sarah Spencer, Lady Lyttelton 1787–1870 (London, 1912), p. 106. https://led.kmi.open.ac.uk/entity/lexp/1541420617518 accessed: 8 December, 2023
Listeners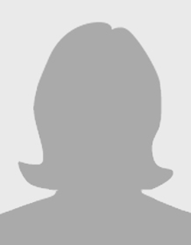 Lady Lyttelton
Governess to Queen Victoria's children 1842-50, Lady of the Bedchamber 1838-42
1787-1870
Notes
Lady Eleanor Lindsay was the younger sister of Lady Sarah's mother. She was married to Thomas Lindsay of Hollymount, co. Mayo. The family were visiting London to consult doctors about Mr Lindsay's poor health. Lady Sarah Spencer married William Henry Lyttelton on 3 March 1813, after which she was known as Lady Lyttelton. He succeeded his half-brother as 3rd Baron Lyttelton in 1828.
---
Originally submitted by
lcc5
on
Mon, 05 Nov 2018 12:23:38 +0000
Approved on
Tue, 06 Nov 2018 13:11:26 +0000