Lady Lyttelton in London, England - early March, 1811
I have led so dissipated a life since I wrote last, that I feel quite altered, and grown rakish; we have done nothing but go to plays, operas, dinners, and all manner of gay things.
cite as
Sarah Spencer Lady Lyttelton, Letter from Lady Sarah Spencer to her brother, the Hon. Robert Spencer, 18 March 1811. In Hon. Mrs. Hugh Wyndham (ed.), Correspondence of Sarah Spencer, Lady Lyttelton 1787–1870 (London, 1912), p. 121. https://led.kmi.open.ac.uk/entity/lexp/1541422686738 accessed: 21 March, 2023
Listeners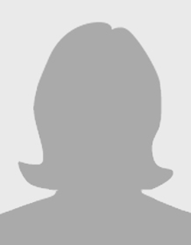 Lady Lyttelton
Governess to Queen Victoria's children 1842-50, Lady of the Bedchamber 1838-42
1787-1870
Notes
Lady Sarah Spencer married William Henry Lyttelton on 3 March 1813, after which she was known as Lady Lyttelton. He succeeded his half-brother as 3rd Baron Lyttelton in 1828.
---
Originally submitted by
lcc5
on
Mon, 05 Nov 2018 12:58:07 +0000
Approved on
Tue, 06 Nov 2018 13:22:25 +0000