Lady Lyttelton in Holkham, Norfolk - 25 October, 1811
The bells are ringing merry peals for the wedding of Lord Downshire and Lady Maria Windsor. Much joy I wish 'em of it. Tied together this morning, to be loosed only in heaven. A good long tug, and a thought which must make a leetle twinge inevitable, I should think, at least on Lady M.'s part, when she looks and listens to the man to whom she must ever after "softly speak and sweetly smile," whether he talks nonsense or not.
cite as
Sarah Spencer Lady Lyttelton, Letter from Lady Sarah Spencer to her brother, the Hon. Robert Spencer, 25 October 1811. In Hon. Mrs. Hugh Wyndham (ed.), Correspondence of Sarah Spencer, Lady Lyttelton 1787–1870 (London, 1912), p. 124. https://led.kmi.open.ac.uk/entity/lexp/1541422873832 accessed: 4 December, 2023
Listeners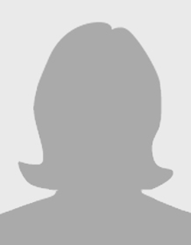 Lady Lyttelton
Governess to Queen Victoria's children 1842-50, Lady of the Bedchamber 1838-42
1787-1870
Notes
Lady Sarah Spencer married William Henry Lyttelton on 3 March 1813, after which she was known as Lady Lyttelton. He succeeded his half-brother as 3rd Baron Lyttelton in 1828.
---
Originally submitted by
lcc5
on
Mon, 05 Nov 2018 13:01:14 +0000
Approved on
Tue, 06 Nov 2018 13:25:14 +0000