Lady Lyttelton in Spencer House, London - 10 February, 1813
What happiness is mine all round me—slippery, dangerous, blinding happiness! Just at this moment the sun is shining as bright as in the country; the Guards are marching thro' the park, playing a merry tune with drums and trumpets; the air is fresh and reminds me that spring is on its way, and my intérieur is so full, so brimful of perfect delight, that it well accords with the cheerfulness of the scene.
cite as
Sarah Spencer Lady Lyttelton, Letter from Lady Sarah Spencer to her brother, the Hon. Robert Spencer, 10 February 1813. In Hon. Mrs. Hugh Wyndham (ed.), Correspondence of Sarah Spencer, Lady Lyttelton 1787–1870 (London, 1912), p. 138. https://led.kmi.open.ac.uk/entity/lexp/1541424062321 accessed: 30 January, 2023
Listeners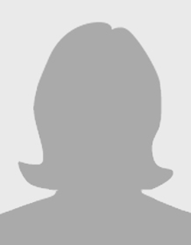 Lady Lyttelton
Governess to Queen Victoria's children 1842-50, Lady of the Bedchamber 1838-42
1787-1870
Notes
Lady Sarah Spencer married William Henry Lyttelton on 3 March 1813, after which she was known as Lady Lyttelton. He succeeded his half-brother as 3rd Baron Lyttelton in 1828. She wrote this letter to her brother a month after her engagement.
---
Originally submitted by
lcc5
on
Mon, 05 Nov 2018 13:21:02 +0000
Approved on
Tue, 06 Nov 2018 13:28:11 +0000