Lady Lyttelton in Gothenburg - 18 July, 1813, in the afternoon
We went to look into the church, which is for all the world like an English one inside. A clergyman with a canting, bad voice was preaching extempore to an immense congregation; people crowding about the doors outside at prayers, and a great appearance of decent solemnity- in all their countenances, even to the lowest ranks outside the church. The organ was ill-played, but the singing very good, in full chorus of all present.
cite as
Sarah Spencer Lady Lyttelton, Letter from Lady Sarah Lyttelton to her mother, Countess Spencer, 18 July 1813. In Hon. Mrs. Hugh Wyndham (ed.), Correspondence of Sarah Spencer, Lady Lyttelton 1787–1870 (London, 1912), p. 145. https://led.kmi.open.ac.uk/entity/lexp/1541428660017 accessed: 28 March, 2023
Listeners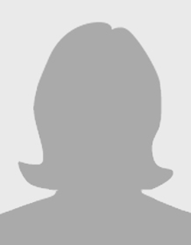 Lady Lyttelton
Governess to Queen Victoria's children 1842-50, Lady of the Bedchamber 1838-42
1787-1870
Notes
Lady Sarah Spencer married William Henry Lyttelton on 3 March 1813, after which she was known as Lady Lyttelton. He succeeded his half-brother as 3rd Baron Lyttelton in 1828.
---
Originally submitted by
lcc5
on
Mon, 05 Nov 2018 14:37:40 +0000
Approved on
Tue, 06 Nov 2018 13:34:42 +0000