Lady Lyttelton in Stockholm - 5 August, 1813
The Opera Concert was worth hearing. Madame de Mainville is the Stockholm Catalani; she has a beautiful, mellow, and powerful voice. We came out from the Opera as the clocks struck nine, and therefore into daylight, which, to be sure, did surprise me not a little.
cite as
Sarah Spencer Lady Lyttelton, Letter from Lady Sarah Lyttelton to her sister, Lady Georgiana Spencer, 5–6 August 1813. In Hon. Mrs. Hugh Wyndham (ed.), Correspondence of Sarah Spencer, Lady Lyttelton 1787–1870 (London, 1912), p. 151. https://led.kmi.open.ac.uk/entity/lexp/1541429269800 accessed: 23 March, 2023
Listeners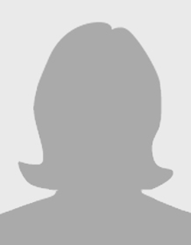 Lady Lyttelton
Governess to Queen Victoria's children 1842-50, Lady of the Bedchamber 1838-42
1787-1870
Notes
Lady Sarah Spencer married William Henry Lyttelton on 3 March 1813, after which she was known as Lady Lyttelton. He succeeded his half-brother as 3rd Baron Lyttelton in 1828.
---
Originally submitted by
lcc5
on
Mon, 05 Nov 2018 14:47:50 +0000
Approved on
Tue, 06 Nov 2018 13:38:08 +0000