Lady Lyttelton in a trip from Windsor Castle[?] to Woburn Abbey, Bedfordshire - 26 July, 1841
Well, our journey yesterday was very pleasant through a most rural country, all our English beauty, and plenty of bells ringing and village bands playing, and wreaths and arches of flowers, in a brilliant sunshine.
cite as
Sarah Spencer Lady Lyttelton, Letter from Lady Sarah Lyttelton to her daughter, the Hon. Caroline Lyttelton, 27 July 1841. In Hon. Mrs. Hugh Wyndham (ed.), Correspondence of Sarah Spencer, Lady Lyttelton 1787–1870 (London, 1912), p. 312–313. https://led.kmi.open.ac.uk/entity/lexp/1541437030499 accessed: 29 November, 2023
Listeners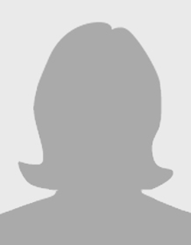 Lady Lyttelton
Governess to Queen Victoria's children 1842-50, Lady of the Bedchamber 1838-42
1787-1870
Notes
Lady Sarah Spencer married William Henry Lyttelton on 3 March 1813, after which she was known as Lady Lyttelton. He succeeded his half-brother as 3rd Baron Lyttelton in 1828. After her husband's death, Lady Sarah became Lady of the Bedchamber to Queen Victoria, and, from 1842, governess to the Queen's children.
---
Originally submitted by
lcc5
on
Mon, 05 Nov 2018 16:57:11 +0000
Approved on
Thu, 08 Nov 2018 12:02:19 +0000