Lady Lyttelton in Bowood House, Wiltshire - 14 November, 1841
We found here only one guest—rather a formidable one—the Duchess of Hamilton! […] She sang and played last night very delightfully, tho' her voice is like a ghost of one, but her playing is the very essence and soul of inspired music still, and her face, features, and brow looked rather like what I remember thirty years ago, admiring beyond any other, while she was at the pianoforte.
cite as
Sarah Spencer Lady Lyttelton, Letter from Lady Sarah Lyttelton to her daughter-in-law, Lady Mary Lyttelton, 15 November 1841. In Hon. Mrs. Hugh Wyndham (ed.), Correspondence of Sarah Spencer, Lady Lyttelton 1787–1870 (London, 1912), p. 323–324. https://led.kmi.open.ac.uk/entity/lexp/1541437924666 accessed: 24 March, 2023
Listeners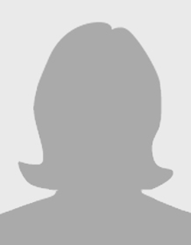 Lady Lyttelton
Governess to Queen Victoria's children 1842-50, Lady of the Bedchamber 1838-42
1787-1870
Notes
Lady Sarah Spencer married William Henry Lyttelton on 3 March 1813, after which she was known as Lady Lyttelton. He succeeded his half-brother as 3rd Baron Lyttelton in 1828. After her husband's death, Lady Sarah became Lady of the Bedchamber to Queen Victoria, and, from 1842, governess to the Queen's children.
---
Originally submitted by
lcc5
on
Mon, 05 Nov 2018 17:12:05 +0000
Approved on
Thu, 08 Nov 2018 12:05:32 +0000