Mary Berry et al. in Florence - 1 October, 1820, at night
In the evening, Madame d'Appony, the Lockes, Prince Jablannowsky (formerly Ambassador at Naples), and some others, came to us. Madame d'Appony sang, and enchanted everyone.
cite as
Mary Berry, Diary of Mary Berry, 1 October 1820. In Lady Theresa Lewis, Lady Theresa Lewis and Lady Theresa Lewis (ed.), Extracts of the Journal and Correspondence of Miss Berry from the Year 1783 to 1852, volume 3 (London, 1865), p. 230. https://led.kmi.open.ac.uk/entity/lexp/1542302821076 accessed: 5 December, 2022
Listeners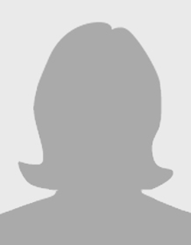 Mary Berry
Author, literary hostess, Playwright
1763-1852 Notes
'The Lockes' were members of the Locke family of Norbury Park, Surrey.
---
Originally submitted by
lcc5
on
Thu, 15 Nov 2018 17:27:02 +0000
Approved on
Tue, 04 Dec 2018 11:08:53 +0000