Celia Frisby - between late June, 2005 and mid September, 2005
[Email dated 28 September 2005]
Many thanks for sending the DVD of On Spital Fields which I looked at before going on holiday. I enjoyed it enormously. It gives a real sense of history and the involvement of the people taking part. Some community events are well-meaning but just embarrassing to listen to but this works on all levels which I'm sure is due to the music. I thought the soloists were outstanding. It must have been a challenge to bring it all together!
cite as
'On Spital Fields' thank-you messages. https://led.kmi.open.ac.uk/entity/lexp/1597827166871 accessed: 11 December, 2023 (We are grateful to Judith Serota, OBE, for making available materials relating to the production and evaluation of 'On Spital Fields', including access to private letters, postcards and emails from audience members and others involved with Spitalfields and the wider community.)
Listeners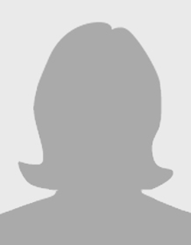 Celia Frisby
Arts centre director, Arts Manager, freelance manager and programmer music festivals, fund raiser
Notes
The aim of the 'On Spital Fields' project was to devise, rehearse and perform a community cantata involving older people, adults and children from Tower Hamlets and a team of professional musicians and animateurs. The twelve pieces comprising the cantata tell the story of Spitalfields, based on fictional texts and historical documents relating to East End London. Makers included composer Jonathan Dove, librettist Alasdair Middleton, Gerry Cornelius conductor and Clare Whistler, director. Pupils from Osmani and St Anne's primary schools and Mulberry School for Girls formed the children's choirs (pupils from additional local schools participated in workshops to develop the project). Also performing were the Wessex Singers (Tower Hamlet's choir for the over 50's), The Joyful Company of Singers, an SATB choir and a community chorus, students from the Royal Academy of Music and Chroma Ensemble. The Society of Royal Cumberland Youths rang the bells of Christ Church, Spitalfields, its completed restoration celebrated by 'On Spital Fields', before both evening performances on 22 and 23 June 2005. Dove's score is dedicated to Christopher Robert Vaughan (1961-1999), a passionate supporter of Spitalfields Festival. Vaughan left a legacy that helped to fund 'On Spital Fields'. The community cantata was intended to celebrate Vaughan's life.
---
Originally submitted by
5011Henning
on
Wed, 19 Aug 2020 09:52:47 +0100
Approved on
Tue, 25 Aug 2020 09:37:54 +0100