Lady Lyttelton in Saint Petersburg - mid November, 1813
The palace is magnificent, beyond even what its outside led me to expect. The vast size of the rooms, their immense number, the quantity of attendants, the fine solemn pomp of the High Mass of the Greek Church, performed by priests dressed in cloth of gold, with golden censors, book bindings, and taper stands, all in a perfumed mist of incense within the chapel, while very fine voices sang chaunts, and though last, not least, the sight of the Empress herself, are really like a dream.
cite as
Sarah Spencer Lady Lyttelton, Letter from Lady Sarah Lyttelton to her mother, the Countess Spencer, 20 November 1813. In Hon. Mrs. Hugh Wyndham (ed.), Correspondence of Sarah Spencer, Lady Lyttelton 1787–1870 (London, 1912), p. 172. https://led.kmi.open.ac.uk/entity/lexp/1541431006601 accessed: 6 December, 2023
Listeners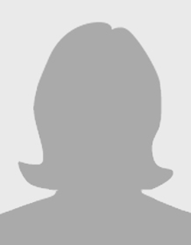 Lady Lyttelton
Governess to Queen Victoria's children 1842-50, Lady of the Bedchamber 1838-42
1787-1870
Notes
Lady Sarah Spencer married William Henry Lyttelton on 3 March 1813, after which she was known as Lady Lyttelton. He succeeded his half-brother as 3rd Baron Lyttelton in 1828.
---
Originally submitted by
lcc5
on
Mon, 05 Nov 2018 15:16:47 +0000
Approved on
Tue, 06 Nov 2018 13:48:52 +0000