Lady Lyttelton in Saint Petersburg - 22 January, 1814, at night
Last night I did go out, and was very much delighted by seeing a little Russian play, or opera, extremely well acted, sung and danced, in a room, by Russians. The music was remarkably pretty; the dancing beautiful; Cossack dances which are so manly and martial and gay, they are quite cheering to look at. The national costume is very pretty; they wear silver, or rather tin heels to their boots, which they keep knocking together, making a measured little noise like castenets, and quite as lively.
cite as
Sarah Spencer Lady Lyttelton, Diary of Lady Sarah Lyttelton, 23 January 1814. In Hon. Mrs. Hugh Wyndham (ed.), Correspondence of Sarah Spencer, Lady Lyttelton 1787–1870 (London, 1912), p. 182. https://led.kmi.open.ac.uk/entity/lexp/1541431748584 accessed: 25 March, 2023
Listeners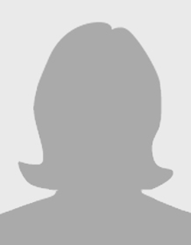 Lady Lyttelton
Governess to Queen Victoria's children 1842-50, Lady of the Bedchamber 1838-42
1787-1870
Notes
Lady Sarah Spencer married William Henry Lyttelton on 3 March 1813, after which she was known as Lady Lyttelton. He succeeded his half-brother as 3rd Baron Lyttelton in 1828.
---
Originally submitted by
lcc5
on
Mon, 05 Nov 2018 15:29:09 +0000
Approved on
Tue, 06 Nov 2018 13:53:44 +0000