Lady Lyttelton in Hagley Hall, Hagley - 30 July, 1826
I am spending my evening in an airy old-fashioned book-room at the top of Hagley House, with windows overlooking all the magnificent woods of this park, and then by a side view, plains, hills, and dales to the farthest distance, where one just perceives a faint line of Welch [sic] mountains. A band of music is playing far enough off to sound beautiful, a beautiful setting sun lighting it all up. Plenty, in short, to make up a very goodly heritage.
cite as
Sarah Spencer Lady Lyttelton, Letter from Lady Sarah Lyttleton to her brother, the Hon. Frederick Spencer, 30 July, 1826. In Hon. Mrs. Hugh Wyndham (ed.), Correspondence of Sarah Spencer, Lady Lyttelton 1787–1870 (London, 1912), p. 253. https://led.kmi.open.ac.uk/entity/lexp/1541433206432 accessed: 26 September, 2023
Listeners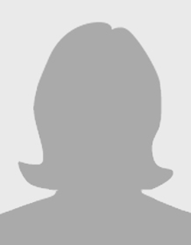 Lady Lyttelton
Governess to Queen Victoria's children 1842-50, Lady of the Bedchamber 1838-42
1787-1870
Notes
Lady Sarah Spencer married William Henry Lyttelton on 3 March 1813, after which she was known as Lady Lyttelton. He succeeded his half-brother as 3rd Baron Lyttelton in 1828.
---
Originally submitted by
lcc5
on
Mon, 05 Nov 2018 15:53:26 +0000
Approved on
Thu, 08 Nov 2018 11:13:35 +0000