Prince Albert et al. in Windsor Castle - 14 October, 1840
The band began again at dinner, to my great delight; also played many new German airs—a pasticcio of all styles. First a "Church choral," which the Prince pointed out to me; it preceded a military movement, ending in waltzes. "That part is the best to my taste," said the Prince of the Church part. It does one good to see Prince Albert's real love for music coming out when he is at his ease.
cite as
Sarah Spencer Lady Lyttelton, Letter from Lady Sarah Lyttelton to her daughter, the Hon. Caroline Lyttelton, 14 October 1840. In Hon. Mrs. Hugh Wyndham (ed.), Correspondence of Sarah Spencer, Lady Lyttelton 1787–1870 (London, 1912), p. 305. https://led.kmi.open.ac.uk/entity/lexp/1541436315387 accessed: 7 December, 2023
Listeners Prince Albert
Prince Consort
1819-1861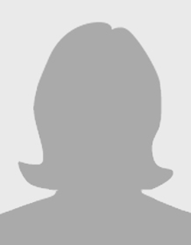 Lady Lyttelton
Governess to Queen Victoria's children 1842-50, Lady of the Bedchamber 1838-42
1787-1870
Notes
Lady Sarah Spencer married William Henry Lyttelton on 3 March 1813, after which she was known as Lady Lyttelton. He succeeded his half-brother as 3rd Baron Lyttelton in 1828. After her husband's death, Lady Sarah became Lady of the Bedchamber to Queen Victoria, and, from 1842, governess to the Queen's children.
---
Originally submitted by
lcc5
on
Mon, 05 Nov 2018 16:45:15 +0000
Approved on
Thu, 08 Nov 2018 11:59:05 +0000